Davido's baby mama, Amanda has thrashed the notions that she is on the verge of killing herself.
The mother to Davido's second child and daughter, Hailey Adeleke, yesterday shared a disturbing message that hinted that she was depressed and on the verge of committing suicide. She wrote: "The human race just disgusts me, so many fakes, wannabes, liars, two-faced, those who play all sides, dishonest, opportunists, evil wicked people. And IG has become the main platform for all these disgusting people. Wish I could just disappear with my kid and never come back…one day,"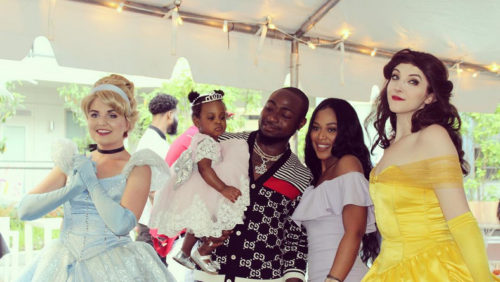 However, in a recent post, Amanda dispelled the notion that she was depressed and explained the true meaning of wanting to disappear with her child. According to her "disappear" means she would like to go somewhere peaceful, like an island with her child. She added that she is not suicidal and would never take life for granted.
She wrote: "Disappear" as in getting away on an island with my kid or somewhere peaceful, shit like that. I'm not being suicidal guys, I would never takes life for granted. Thanks for all the concerns"
See the post below;